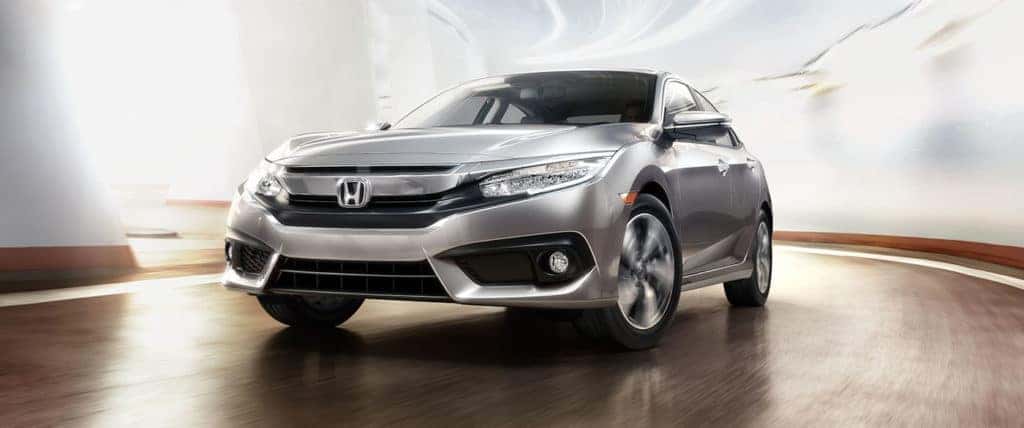 Only models "closer to perfection than anything else on the market today" place on the 2018 Car and Driver 10Best* list – turns out the 2018 Honda Civic and 2018 Honda Accord are two such models.
The Car and Driver 10Best Process
A lot goes in to selecting the Car and Driver 10Best – here's how it happens:
Dozens of contenders gather at a secret testing location.

A team of experts drive thousands of cumulative miles in each model.

Everything from infotainment screens to performance is considered.

The experts argue until their 10Best emerge.
This year, the 2018 Honda Civic and 2018 Honda Accord both emerged victorious.
The Honda Civic
The Honda Civic is immensely popular, and it earned a collective 10Best position for the Civic Sport Hatchback, Si, and Type R.
As Car and Driver noted: ""Hype accompanying the first ever U.S.-market Civic Type R seemed impossible to live up to, and yet the car delivers on all of that and then some". The Civic Si Sedan and Hatchback are certainly no less impressive. They've recently been treated to:
Completely Reengineered Body and Chassis

New Turbocharged Engines

Expanded Interior Dimensions for Class-Leading Interior Space
The Honda Accord
No other vehicle comes close to matching the Honda Accord's 32-year run on the Car and Driver 10Best list.
The editorial team were clearly keen to put the new model through its paces and ensure it wasn't seen as a shoo-in. Ultimately, it's appeal was overwhelming. As one editor put it after a particularly compelling test drive: "Have you been out in the Accord yet? Oh my God! It's soooooo good". Small wonder they named it "America's Best Sedan".
The 10Best List Would Feel Incomplete Without the Honda Civic and Honda Accord
Feel like experiencing the Honda Civic or Honda Accord for yourself? Simply schedule a test drive online – you can even apply for financing without leaving the comfort of your own home.
*Car and Driver, November 2017
---