Employees crowd around the semi that has hauled in the newest in Honda automotive design into the Honda dealership this morning.  With bated breath they seem to inch closer every time the driver unlocks, loosens or removes a piece of equipment securing the Aegean Blue vehicle, there might be a worry that they will end up on top of it when they have no further distance to close.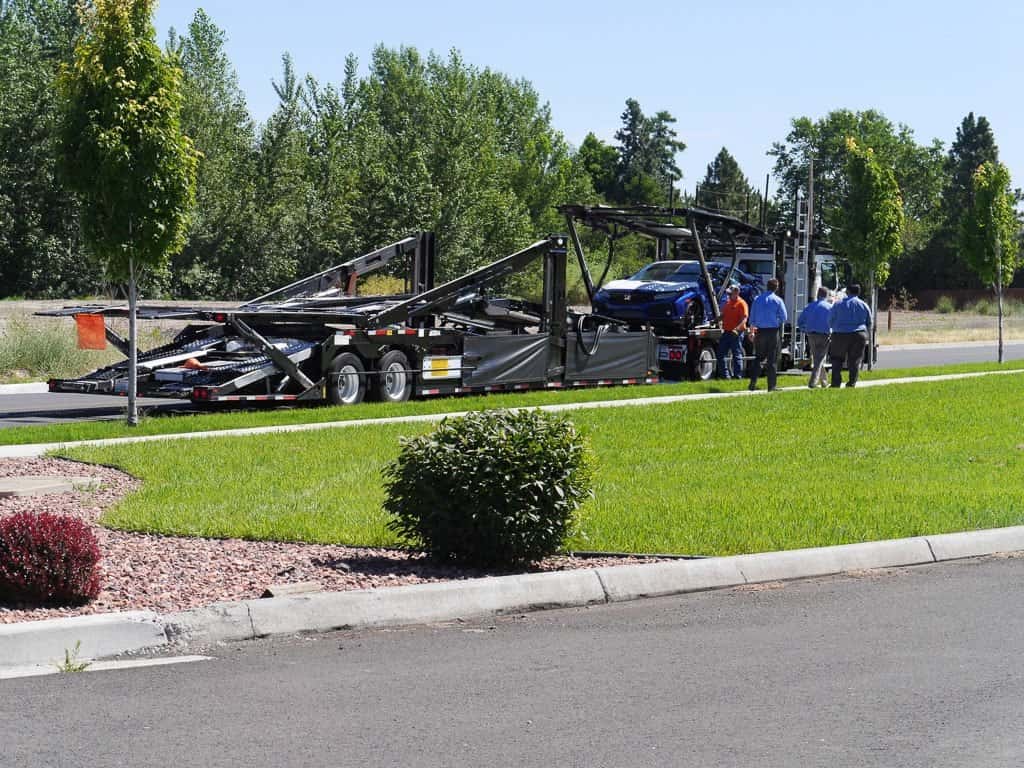 As a horse person I can only liken this event to a new show prospect walking off of the trailer for the first time.  The barn buzzing with excitement, waiting to see what it looks like, how it moves, and if there are any sort of glaring warning signs the new owner might have missed.  There is also that tinge of jealousy that runs through your veins, wishing, for just a moment event, that it would be yours.
This was what it was like when the brand new Honda Civic Type R made its way off the truck this morning. Although those we have received at the dealership have already been spoken for (perhaps you want to check out the Honda Civic Si?), it is still fun to take a glimpse at what could have been.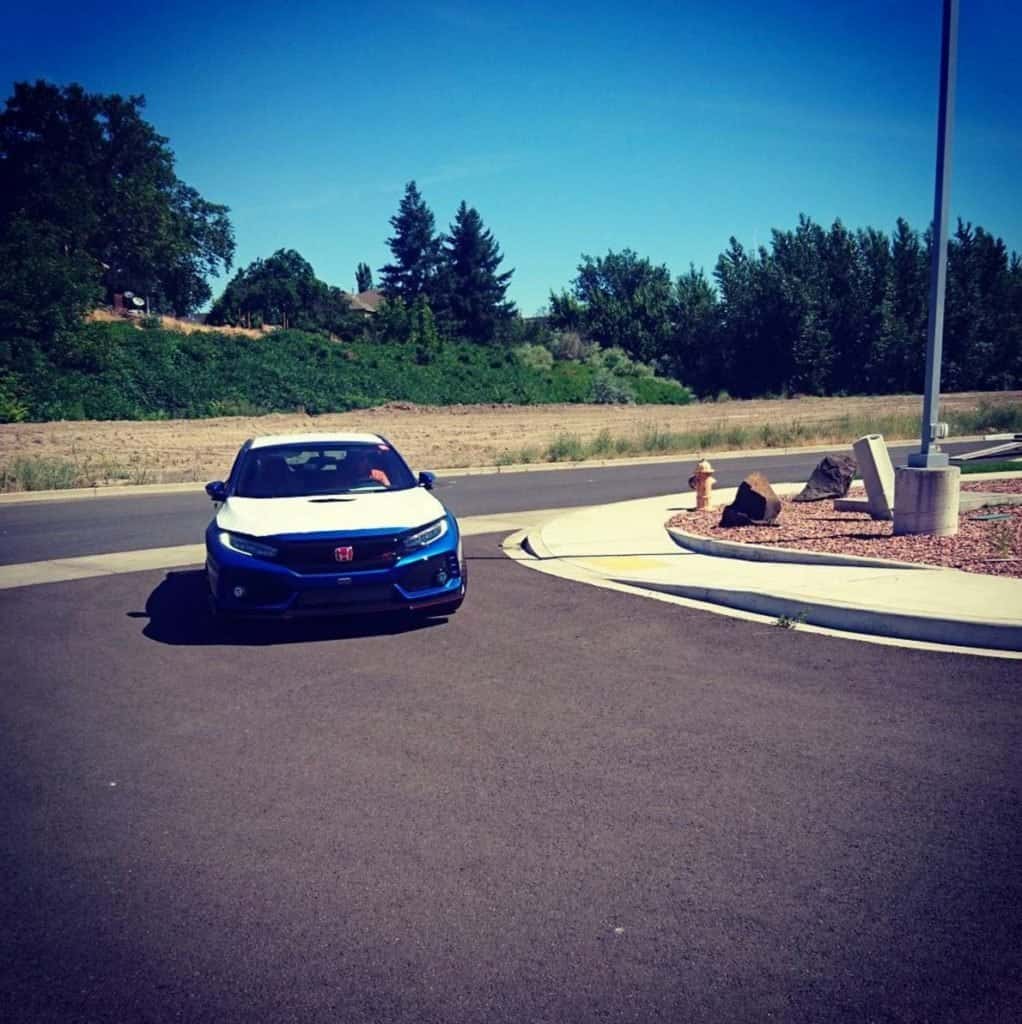 ---