Honda President's Award Winner!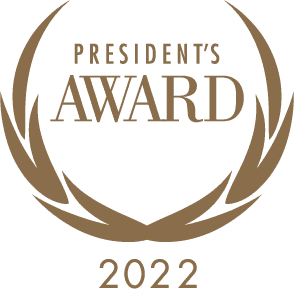 Only exceptional dealerships are honored with the Honda President's Award, and we're pleased to announce that Walla Walla Valley Honda is one of them. We've always been committed to doing everything in our power to satisfy College Place and Kennewick drivers, and this award lets us know that we've been heading in the right direction. Here's everything you need to know about why our dealership was selected for this coveted award on multiple occasions.
The Honda President's Award
The President's Award is the highest accolade that Honda bestows on its dealerships and was established in 1995 to recognize Honda dealerships that excel across all dealership functions. Each year, the lofty requirements to achieve the President's Award are modified to reflect changes in customers' expectations for buying and owning a vehicle and stay ahead of current market trends.
High Standards of Excellence
Dealerships are ranked across these key areas, and must meet all of them to be eligible. Scoring is strict, with a minimum 97 percent score on the Vehicle Condition Index, a Service Retention rate of Average or Above Average, and an average Customer Service Experience Survey score of 91. Essentially, everything that makes a dealership a top pick for College Place and Kennewick drivers is evaluated.
Our President's Awards
To mark this achievement, Walla Walla Valley Honda has been awarded beautiful trophies to symbolize our ability to go the extra mile for local drivers year after year.
"The President's Award is the highest honor Honda awards to our dealer partners because it requires outstanding performance across all areas of the dealership," said Lance Woelfer, assistant vice president of Honda National Auto Sales at American Honda Motor Co., Inc. "I am incredibly proud to recognize the entire team at Walla Walla Valley Honda for their dedication to taking care of their Honda customers."
Our First Commitment is to Our Customers
As a winner of this award for multiple years, we know we have a lot to live up too. When you come to Walla Walla Valley Honda in College Place, WA, you know that you'll receive dedicated attention from one of our friendly and experienced representatives, so we invite you to put our award-winning service to the test!