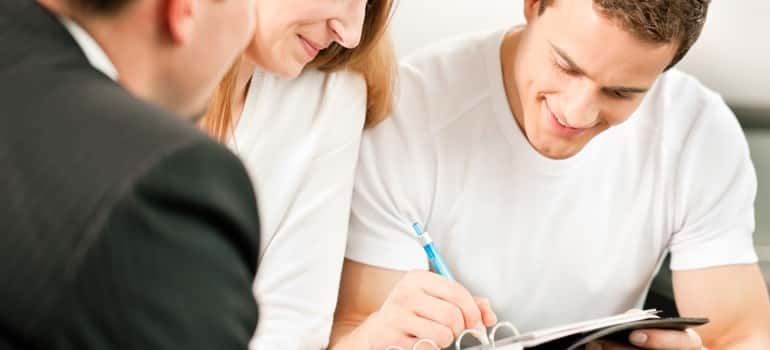 Choose Honda Financing in the Kennewick Area from Walla Walla Valley Honda
Shopping for new Honda models or pre-owned vehicles at Walla Walla Valley Honda is a pleasant experience thanks to our finance department. That's because we provide flexible Honda financing for Kennewick area drivers and beyond to ensure that our customers can take home a vehicle that they can afford. Regardless of your financial situation or credit score, we'll work with you to make your next automotive investment fit your budget.
The Walla Walla Valley Finance Department
When you finance at Walla Walla Valley Honda, affording your dream car is easy. Not only will our financial experts develop a payment plan that's personalized just for you, but they will answer any questions you might have about vehicle pricing upfront. There's no negotiation required with us. Since your satisfaction is of the utmost priority, we have a 3-day/300-mile money-back guarantee on all vehicle purchases. If don't enjoy car you choose for any reason, you can bring it back within that time period with no questions asked.
Is Leasing Right for You?
The many advantages of leasing include shorter term lengths, lower payments, and the ability to drive a new car more often. Due to the fact that you're paying for the vehicle's expected depreciation as opposed to the entire vehicle itself, payments are generally less costly when compared to financing during the same term length. If your needs change frequently, leasing allows you to contract a different vehicle more often, because you have the option to sign a lease on a different car once your original lease expires.
Is Financing Right for You?
The benefits of financing include building equity, fully owning your car, and having the freedom to drive as often as you want without incurring overage fees. Every payment you make often helps improve your credit and brings you one payment closer to vehicle ownership. You can also add accessories and make customizations to your car however you see fit without requiring any pre-approval. After your last payment has been made, we'll give you the title to your vehicle.
Start Your Honda Financing Near Kennewick Today at Walla Walla Valley Honda
To receive competitive Honda financing in the Kennewick area, reach us by phone at 509-204-1412 or simply visit our dealership at 1240 SE Commercial Drive in College Place to consult with a member of our finance department. Here's how to reach us from Kennewick:
Head north on Yelm St. and turn right onto US-395 N.
Take the US-12/US-395 exit toward I-182.
Keep left and merge onto I-182 E./US-12 E. and continue onto US-12 E.
Make a slight left to stay on US-12 E. and take the exit toward Washington 125.
At the traffic circle, take the first exit onto Myra Rd.
At the next traffic circle, take the second exit to stay on Myra Rd.
Turn right onto SE. Commercial Dr.
We'll be on the left.