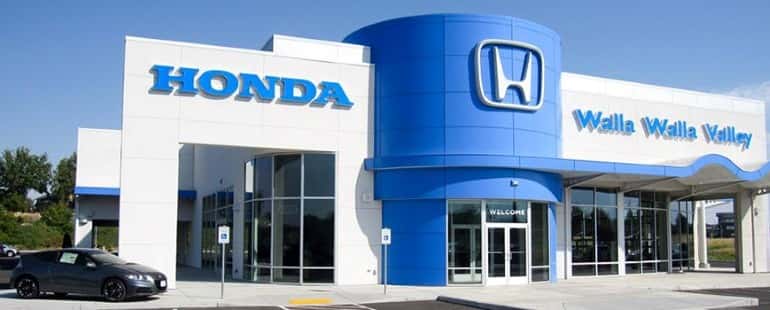 Choose Honda Financing Near Walla Walla at Walla Walla Valley Honda
When it comes to helping customers find their dream cars, no dealership does it better than the financial department at Walla Walla Valley Honda. That's because we offer competitive Honda financing for Walla Walla area drivers and beyond. No matter what your budget may be, we'll work with you to find a payment option that fits your budget.
How Honda Financing Can Help You?
Thanks to our financial team, we'll be able to help you find the right vehicle for the best deal possible! Since our sales staff doesn't work on commission, we'll point you toward a new Honda or used vehicle that meets your needs and price point rather than a car that's beyond your means. After consulting with our financing department and making your purchase, you also have the option to return or exchange the vehicle after 3 days or 300 miles if you're not satisfied. Best of all, applying for financing online is easy. Here are some of the most popular options people use to secure a vehicle from Walla Walla Valley Honda.
The Advantages of Leasing
If you like to drive a new vehicle more often and you have automotive requirements that change frequently, leasing might be the best payment choice for you. When you lease a car, you're only paying for its anticipated depreciation, so payments are often lower. At the end of your lease term, you can return the car or exchange it for a new vehicle to lease.
The Advantages of Financing
To fully own your vehicle and drive it as often as you like, consider financing. Every monthly payment you make builds equity and brings you closer to receiving your vehicle's title. You can also customize your vehicle however you see fit without requiring dealership approval. Full resale value for your vehicle is also retained when you finance.
Choose Walla Walla Valley Honda for Flexible Honda Financing Near Walla Walla
To make your ideal vehicle an affordable reality, visit our dealership at 1240 SE Commercial Dr. in College Place to consult with a member of our financial team. We're only 6 minutes from Walla Walla when you follow these directions.
Head southeast on S. 5th Avenue toward W. Adler Street.
Take the first right onto W. Adler Street.
Turn left onto WA-125 S and then turn right onto SE Commercial Drive.
You'll see our dealership on the right!