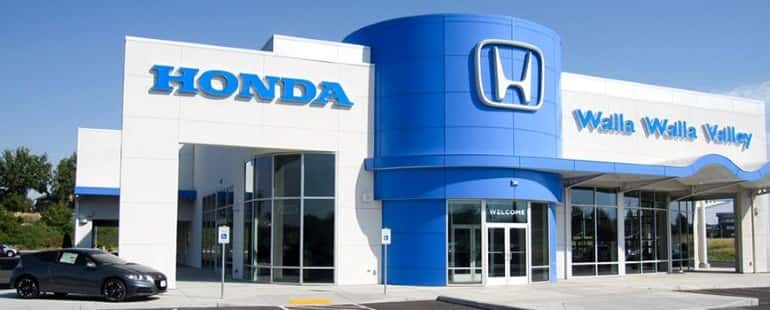 The Top Honda Dealer for College Place Drivers Is Walla Walla Valley Honda
For a pleasant, no-hassle shopping experience, choose the preferred Honda dealer in College Place, Walla Walla Valley Honda. Our helful staff will work with you to find your dream car that fits your budget. Since our sales team is salaried, their income is not based on how much you pay for your car. Instead, they receive bonuses based on customer satisfaction, so their goal is to make sure your automotive investment is the right one for you. Here are some other ways in which Walla Walla Valley Honda works for our customers.
Shopping for New and Used Cars Has Never Been Easier
Between our extensive vehicle selection, upfront pricing for all cars we carry, and a money-back guarantee to eliminate buyer's remorse, it's no wonder our dealership is the first choice for College Place drivers. The perks of shopping for new and used cars with us include:
Upfront Pricing Promise: We follow the market extensively when pricing vehicles so that we can provide the best price for any vehicle at our showroom. That way, our customers always receive the most competitive sticker price available and don't have to worry about haggling to get it.
No Buyer's Remorse: When you buy a car from us, you have the opportunity to return it within 3 days or 300 miles if you're not completely satisfied with your purchase. We'll even return your money and annul your contract if you can't find a different model on our lot that suits your tastes. If you like the model you bought, but want to swap trim levels or colors, you can do so within 5 days.
High-Quality Honda Service
Keeping your current vehicle in top shape is our priority at the Walla Walla Valley Honda service center. We provide everything from routine maintenance to extensive repairs, and our technicians also conduct thorough inspections for a fair, accurate estimates on vehicle trade-ins. Whether you're looking to service your current model or trade it in for another vehicle purchase, you can count on our service department. We'll buy your car from you, even if it's not a Honda or if you decide not to purchase a car from us. That's our trade-in guarantee, and we stick to it.
Shop Walla Walla Valley Honda for True 24/7 Availability
If you would like to start browsing for a new or used vehicle at your local College Place Honda dealer, visit Walla Walla Valley Honda at 1240 SE Commercial Drive just outside downtown College Place. Our sales professionals are available to answer your questions at any time. You can call 509-593-4525, text, email, or use Facebook and Twitter to get in touch with us 24 hours a day, 7 days a week.