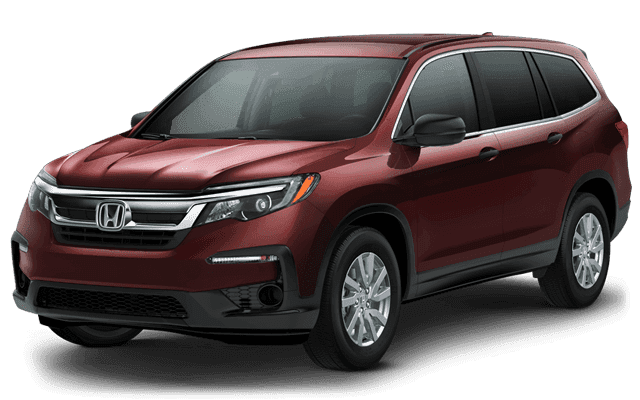 2019 Honda Pilot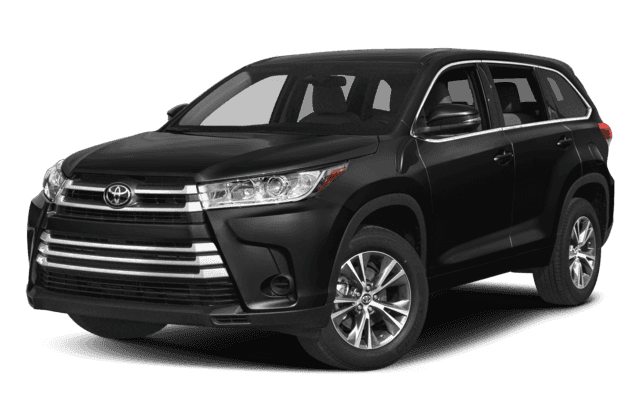 2019 Toyota Highlander
185-hp 2.7-liter 4-cylinder
Honda Pilot vs. Toyota Highlander
Honda Pilot vs. Toyota Highlander: Performance
The Honda Pilot is a solid example of cutting-edge SUV power and performance, and that starts right at the core with a 3.5L V6 engine. You'll find one beneath the hood of every model, generating up to an impressive 280 hp and 262 lb-ft of torque for quick-off-the-line acceleration, confident off-roading, and responsive handling. EX trim levels and above even come with drive modes for Snow, Mud, and Sand, allowing you to keep moving across rugged terrain with ease. With its base engine, the 2019 Honda Pilot earns up 19 mpg in the city and 27 mpg on the highway*.
In a Toyota Highlander vs. Honda Pilot comparison, the 2019 Toyota Highlander doesn't come close to filling the shoes of the 2019 Pilot. While its fuel economy is comparable to the Pilot mpg (20 mpg city and 24 mpg highway), the entry-level model provides a 2.7-liter four-cylinder engine that generates just 185 hp and 184 lb-ft of torque.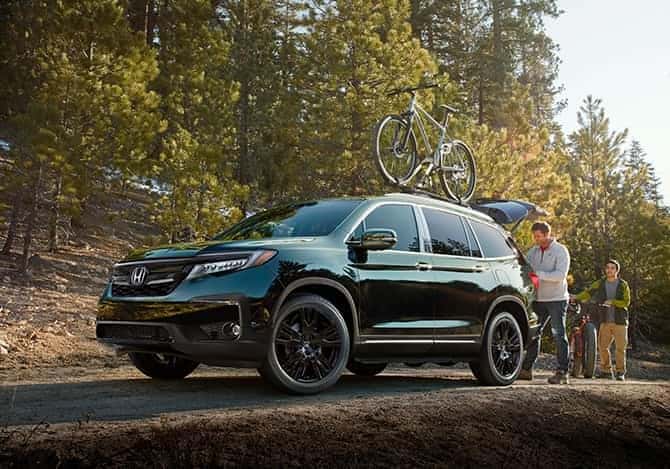 Honda Pilot vs. Toyota Highlander: Interior
The interior of the 2019 Honda Pilot dominates the 2019 Toyota Highlander in terms of both space and versatility, making this an ideal vehicle for growing Walla Walla and Tri-Cities families.
One of the Pilot model's most impressive attributes is its ability to provide to 16.5 cubic feet of cargo, enough to slide in an 82-quart cooler behind the third-row seats. Most other three-row SUVs, including the Highlander, sacrifice that level of cargo space in order to fit in more passengers. In fact, the Highlander offers just 13.8 cubic feet behind its third row.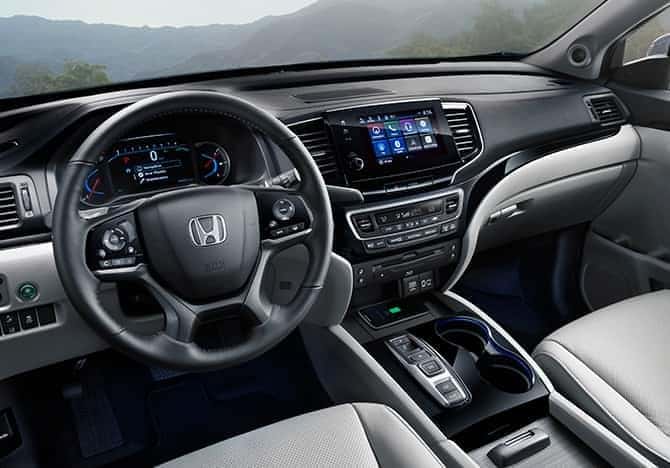 Honda Pilot vs. Toyota Highlander: Safety Features
Both the Pilot vs. Highlander boast strong safety ratings, but the Highlander lacks some of the advanced safety technologies available with the 2019 Pilot. For example, the Pilot offers an optional rear electronic parking aid with a camera, which the Highlander doesn't offer on its base model.