If you find yourself wondering, "How do I check tire tread wear?" don't worry–Walla Walla Valley Honda has the answers. A simple ruler or penny is all you need, and you can check your tire tread depth at home in Tri-Cities! Discover the different ways you can check your tread depth below, then contact us at Walla Walla Valley Honda if you think you need to change your tires!
What is the Recommended Tire Tread Depth?
For new tires, treads should have a depth of 10/32 or 11/32 of an inch (about a third of an inch). Though there are some exceptions like winter tires, off-roading tires, as well as some truck and SUV tires. These specialty tires may have even deeper tread grooves.
Once the tread has worn down to 2/32 of an inch, it's time to replace your tires according to the U.S. Department of Transportation. Proper tire tread depth is essential to safe driving in Walla Walla, and proper tire care can even extend to life of your tires.
The Penny Test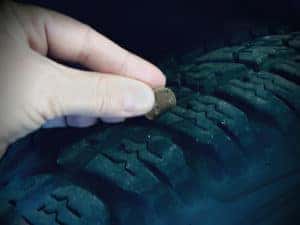 While a ruler will give you the most accurate measurement, a penny is another easy way to test tire treads if you don't have a ruler handy. The unique design on the U.S. penny makes it the perfect household tool to measure your tire wear. To check your tire tread with a penny, follow these simple steps:
Insert a penny with Lincoln's head face first into the tire tread groove.
Look to see if Lincoln's head is covered and no longer visible between the grooves.
If you can see all of Lincoln's face, then it is time for new tires, because your tire treads are 2/32 inches deep or less.
Repeat this process on all four tires and in multiple locations on each tire.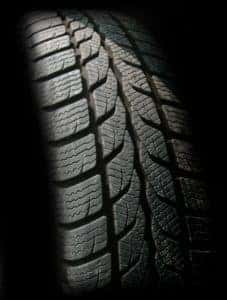 More Ways to Check Tire Health
If you want to try a more precise method, there are special tools available in Dayton to check your tires. The most common tools include a tire tread depth gauge or tread wear bar. These have a visible mark built into the tire which indicates the 2/32 inch mark. While you are checking your tire tread depth, some more things inspect include:
Tire pressure
Any visible tire damage
Tire rot or disintegration
Wheel alignment
Maintain Your Tires at Walla Walla Valley Honda
If you have questions about your tires, when you bring your vehicle into our local tire center for regular maintenance, our technicians can check them for any issues or wear. You can even learn more about how to reset a Honda Civic oil light, what is tire rotation, or how to remove stickers from cars. Contact us today, and be sure to check our parts specials to get a great deal!
More From Walla Walla Valley Honda
The Honda Civic is known the world over for offering a sleek look, powerful performance, and incredible efficiency. While certainly true, the cabin of this legendary sedan also delivers exciting highlights to ensure that this ride offers a match for every item on your wishlist. With the 2022 Honda Civic interior features, you can stay…

Are you looking for a family-friendly SUV that can truly do it all? With a new Honda Pilot for sale in College Place, you can secure comfortable amenities and rugged specs all in one. Whether you have big weekend plans this year or you need a worksite companion, you might wonder, "What is the towing…

If you're in the market for a spacious and stylish crossover SUV that's perfect for your College Place commute, then check out the new 2022 Honda Pilot interior. The newly enhanced Honda Pilot design provides a cabin that's full of state-of-the-art technology and provides plenty of cargo space. Read on to learn more about the…
---