If you're beginning to notice mold in your car, you will want to learn about car mold removal immediately. To start, you'll want to clean and vacuum the inside of the car. Once your car is clean, you can take care of the mold itself. Follow these steps from the Walla Walla Valley Honda service center near Walla Walla to find out how to get rid of mold in a car.
Signs of Mold in a Car
Not sure if that's mold in your car? Typical signs of mold can include discoloration on the seats and/or the carpet, as well as a smell that's similar to sour milk. If you notice any of these signs, it's time to look into car mold removal.
Importance of Car Mold Removal
Taking the time to remove mold in your car carpet or other areas will not only make your vehicle look and smell better, but it can also benefit your health. If you have allergies, the presence of black mold in your car could cause a potential flair-up. What's more, if you're getting ready to sell your car, removing mold is a critical step.
How to Get Mold Out of a Car in 7 Steps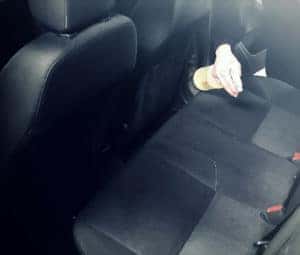 Discard any trash and remove other items from the inside of the car. Mold can spread especially quickly on wet clothing.
Water damage from a sudden Tri-Cities rainstorm can cause mold to form. If your windows were left down in the rain, let the interior to dry before cleaning.
Use a dry vacuum to clean the car upholstery. Be sure to vacuum everything thoroughly, including under and between the seats.
Pick a mold cleaner. For an easy and affordable DIY option, you can use white vinegar and hot water in a spray bottle. You can also mix it with baking soda. If you have black mold in your car, this odor remover is particularly effective. One part water and one part color-safe bleach can also work, but you'll want to test a patch in an out-of-the-way area first. Otherwise, it could discolor the upholstery.
Open the doors and spray down the interior of the vehicle. You can use these cleaners on any area of the vehicle, not just areas with mold growth.
You can also try using the upholstery attachment on a wet-dry vacuum if you find it hard to remove mold in the carpet or from the rest of the interior.
Once you're finished cleaning, be sure to leave the car windows down so the interior can dry. Otherwise, you run the risk of the mold spreading.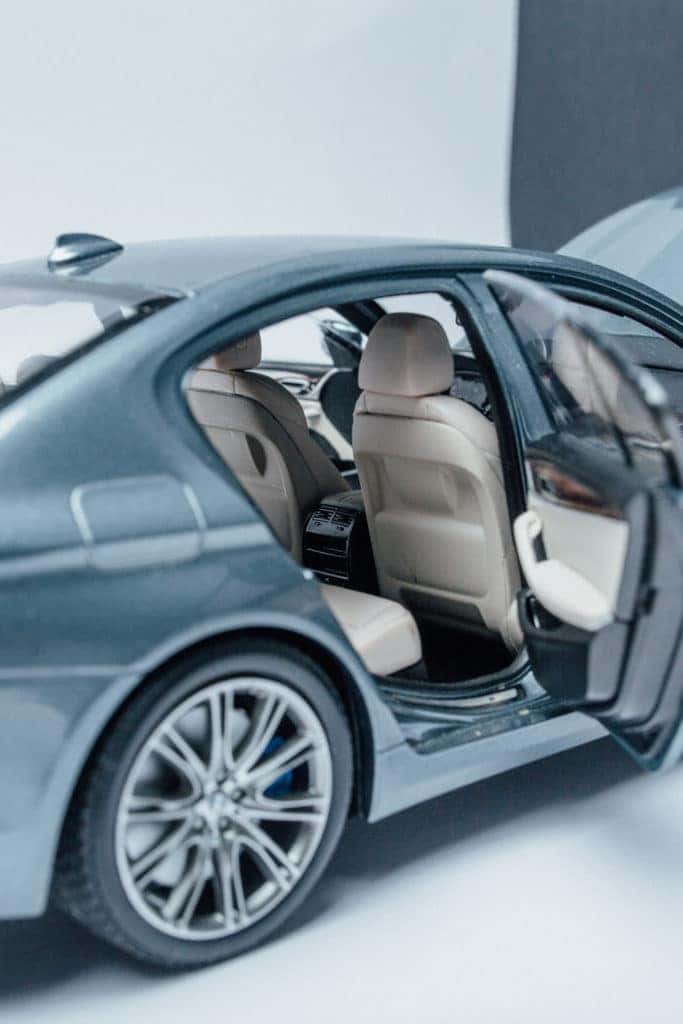 More Tips on How to Get Mold Out of a Car
Safely get rid of mold by keeping in mind the following tips:
Be sure to use a dust mask if you find black mold in your car. It can irritate the lungs and cause breathing problems.
Enzyme-based cleaners will handle many types of mold, and they can be found in most hardware stores.
A simple detail at a car wash won't be enough to get rid of the problem. You'll need to take care of it yourself or search out a dedicated car cleaning service.
Be sure to spray down the entire vehicle when cleaning to truly kill the mold. Mold spores can travel to areas that don't look affected.
Turn to Walla Walla Valley Honda for More Car Cleaning Advice
If you're running into issues with stubborn black mold in your car or need more tips on removing mold from your carpet, reach out to us at Walla Walla Valley Honda. We're here for all of your vehicle needs, from sharing our tips on how to get mold out of a car, to covering how to check your coolant levels. Discover our additional service tips, and then reach out to us to learn more about caring for your vehicle!
More From Walla Walla Valley Honda
There's a good reason you see the Honda Civic trims around Walla Walla and beyond. This best-selling lineup is known for its exceptional quality and reliability, and savvy drivers choose this model every day in Walla Walla Valley Honda. But, which of the Honda Civic sedan configurations will you choose? Take a look at the Honda Civic trim levels…

A sedan worthy of the vacant spot in your Walla Walla driveway should be able to offer an energetic, comfortable, and safe driving experience. The new Honda Accord matches that criteria and more. The stylish Honda Accord delivers efficient performance and provides an advanced safety suite to give you greater peace of mind behind the wheel….

Are you searching for a modern minivan with plenty of pep under the hood? Then it's time to take a closer look at the 2022 Honda Odyssey. Not only does this minivan boast impressive V6 power and a well-appointed interior, but the Honda Odyssey towing capacity reaches up to 3,500 pounds when properly equipped! So…
---