The new 2018 Honda Odyssey
Society has come far from the 1950's American dream of two parents, two kids and a dog. With the new generation, the family might be a single person with four dogs or two parents and seven kids. Even with the shift in the family dynamic today, the days of parents giving up their 'single status' cars for the stereotypical 'soccer mom minivan' are not so far in the past. New families should not fear; Honda's advances in taste and technology have made the transition to a more family friendly vehicle less the brunt of a joke among friends and bystanders and more a standard of small, large, old and new family luxury, and nowhere is this more clear than in the upcoming 2018 Honda Odyssey, coming soon to Walla Walla Valley Honda.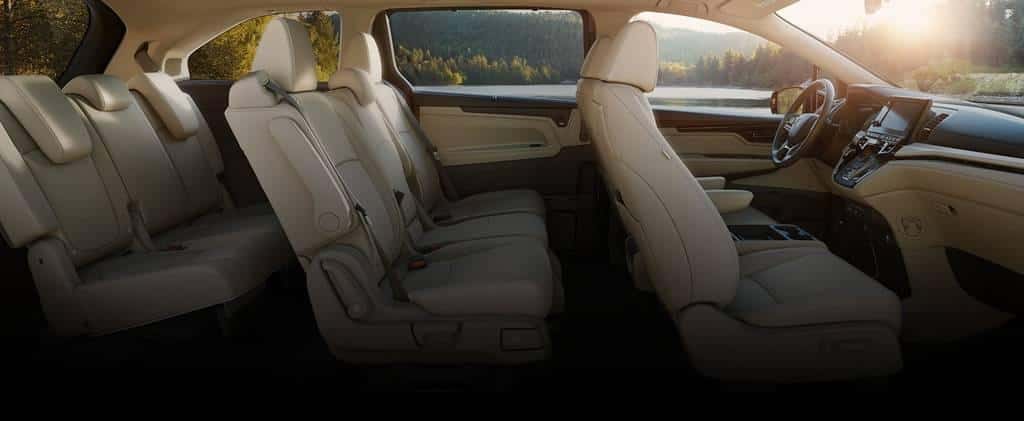 What makes it so great?
The 2018 Honda Odyssey will continue the trend of its predecessors in body style when it arrives, sporting similarities in the grille to that of the Honda Pilot and other recent Honda models, while still retaining a distinct minivan aesthetic classification. What will really set the 2018 Honda Odyssey apart, however, is that it boasts a number of features that turn it into a sort of "daycare on wheels," including:
CabinWatch

, which uses rear f

acing cameras to monitor passengers in the back.  Perfect for keeping an eye on what is going on, it works in tandem with

CabinTalk

. This broadcasts the driver's voice over the speakers in the back. 

CabinControl

allows the driver to control the rear heating/cooling and entertainment system.

Bonus: it even works with Honda's new

How Much Further

app! (Available in the Google Play Store and iTunes Store). 

Every family vacation, or outing, is never complete without music.

Social Playlist

, allows all household members to add their own music to a mass playlist inside the vehicle.

Magic Slide Seats

, do almost anything.  Need easier access to the back? Multiple large dogs that think they need more space to lie down? Siblings that need to remain separated? Or even a large sofa that needs to be transported to your first apartment after marriage, the second row seats on the 2018 Honda Odyssey will slide, fold and adapt virtually any way you need them to.
These progressive interior features, even while placed into what is deemed a stigmatized model of vehicle, help to alleviate the perceived shame or secondhand embarrassment once felt by parents who gave up their previous rides to become minivan drivers. The 2018 Honda Odyssey promises to keep from falling into the cliché of others in its class, by offering state of the art design and pioneering a new age of ultra-cool technologies that are even smartphone compatible. It might even make your single friends volunteer to take your car out on a group date night. So you have a lot to look forward to when the 2018 Honda Odyssey arrives later this year.
---