Visit the Walla Walla Valley Honda Tire Center
If you are in need of tire maintenance or care tips, or a just need an all-new set, you can trust the team at Walla Walla Valley Honda with your tire needs. Check out our tire inventory, and get answers to typical tire care FAQs below!
When Do I Need to Replace My Tires?
The U.S. Department of Transportation recommends replacing your tires once the tire tread reaches 2/32 of an inch. Another simple way to measure your tread is to place a penny with Lincoln's head face down into the tire groove. If you can see Lincoln's face, it is time for a replacement. Additionally, your tires may also expose wear bars, which are smooth strips of rubber across the tread, when it is time for them to be replaced.
How Often Do I Need New Tires?
When properly maintained, high-quality tires can last 50,000 miles. Actual mileage can ultimately vary based on a number of factors, including:
Drivetrain
Terrain
Tire type
Treadwear ratings
Road conditions
If you want specific tire or tire replacement recommendations, speak with one of our certified technicians about your driving needs.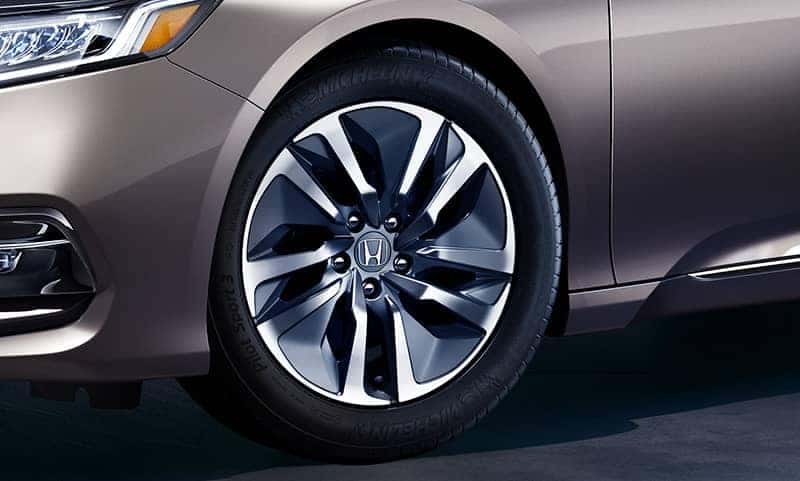 Why is Tire Rotation Important?
Tires don't wear evenly due to the way drivetrains disperse power to the wheels, and individual driving habits. To counteract this uneven wear, we perform regular tire rotations in a pattern specific to your vehicle's drivetrain. Keeping up with regular rotations can extend tire life and preserve traction.
Why Is Tire Pressure Important?
If you want better traction, a longer tire lifespan, and less tire wear, then maintaining proper tire pressure is important. This is because the ideal amount of tread is making contact with the road, which helps reduce heat.
Come to Walla Walla Valley Honda For Your Tire Needs!
If you need help finding a new set of tires for your vehicle, or have additional tire maintenance questions, get in touch with us to set up an appointment today! Make sure to check our rotating service specials to get a great deal on your tire needs!