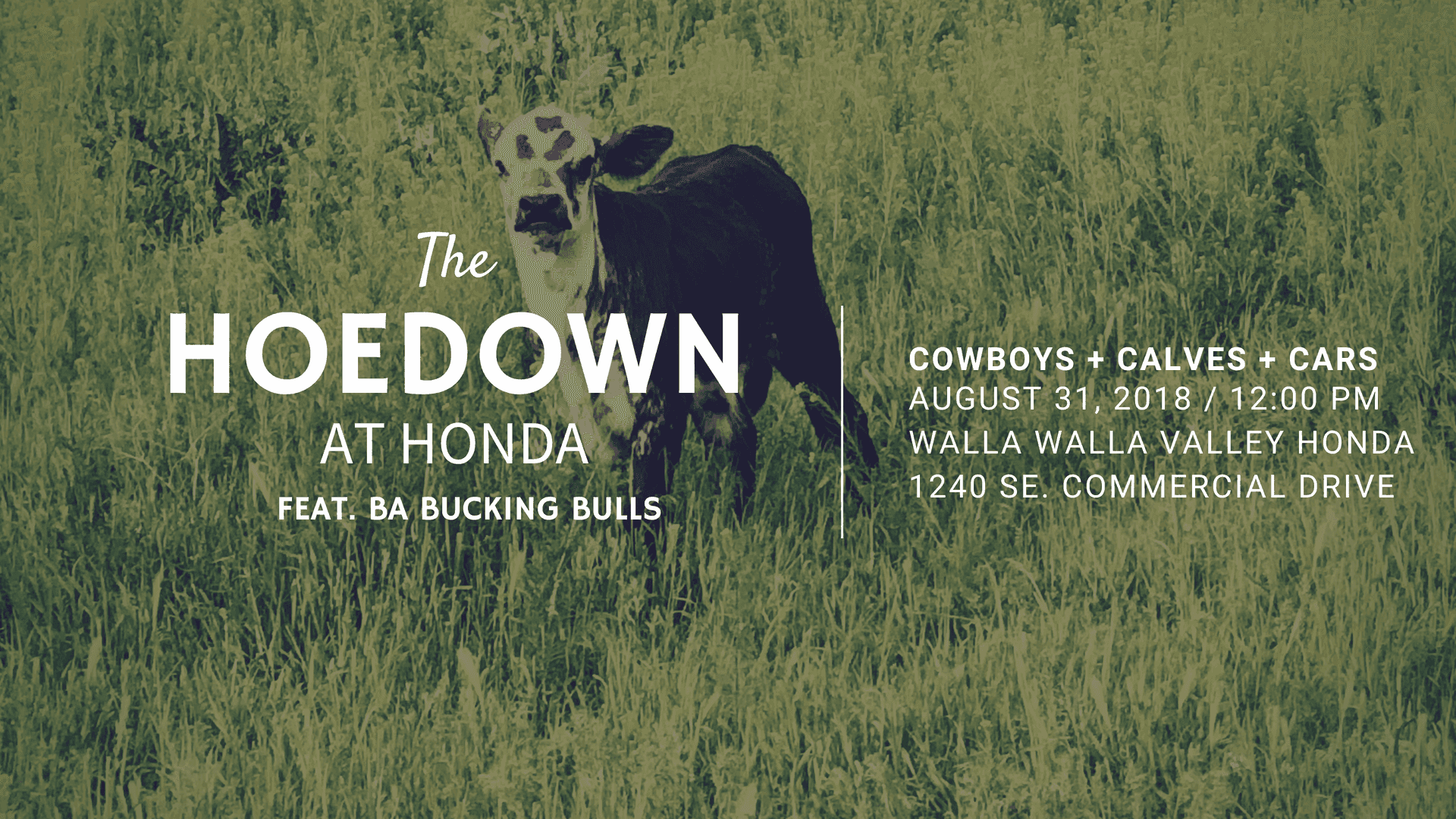 Walla Walla Valley Honda is partnering with BA Bucking Bulls to add an event to the slew of activities during Walla Walla Fair week.  The Hoedown at Honda will take place at Walla Walla Valley Honda on Friday, August 31st from 12-2pm and feature pony rides, a petting zoo with donkeys and goats, meeting an official bucking bull and calf, and learning how to rope!
BA Bucking Bulls is owned by bull rider Brett Scull who will showcase some of his bucking stock, future superstars, including a son of PBR superstar, Josey Wales, and an offer autograph signings.  All gear will be on display for people of all ages to get to know the sport a lot closer than from the stands.
The Hoedown at Honda is a family friendly, free event taking place Friday, August 31st from 12-2pm at Walla Walla Valley Honda. No RSVP is required, just show up and enjoy.
Walla Walla Valley Honda doesn't fit the mold of a traditional dealership, and you will not find a stereotypical dealership experience here. Rather than do "what has always been done in dealerships, we build our store's experiences around the awesomeness that car buying should be.
---