The process of buying a car is daunting as it is. Adding in an overwhelming list of useful add-ons can seem almost like bloatware that comes pre-installed on new laptops, but I assure you that isn't the case.
Accessories can provide a personal touch to the vehicle's exterior and/or play a critical role in the sheer convenience of things on the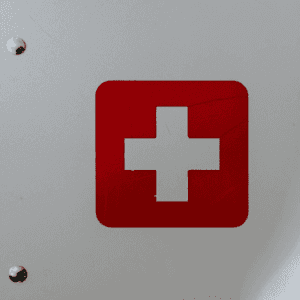 inside. Who wouldn't be pleased with the addition of a heated steering wheel on a cold winter morning, or the inclusion of running boards on your Ridgeline that can help you step up into the truck?
Top Must-Haves for the Daily Commuter
Hands-Free Access: It's 2018, and most of the time Bluetooth comes standard.  Of course, if you have an older model vehicle that might not be the case.  Luckily you can remedy that pretty easily these days, and should. In Washington the new driving while distracted law extends to having anything in your hand.  Food, drink, phone, texting or just speaking on the phone that you are holding, is illegal. I would recommend a mount on your dashboard with a Bluetooth set up if you plan to take any calls on the drive.
Seat Covers & Floor Mats: Models like the CR-V and Odyssey, both of which were on US News' "Best Cars for Families" list, might benefit from some extra interior protection.  Family cars can get trashed, especially with kids or pets around. In order to combat that, adding seat covers and floor mats will prevent too much lasting damage to your vehicle's interior. Least that way everything is able to be cleaned easier.
Travel Mug: Not exactly the biggest add-on, but there is something to be said about having the right travel mug. Something that fits snuggly into your drink holders and keeps your drink of choice warm or cool.
Car Charger: Have you ever left for work or some other appointment, only to find that your phone has gone down to 5% overnight? A car charger can save you hours of boredom and fear as you work on charging your phone during your commute. You might even be able to find something that charges your phone while doubling as your hands-free access too!
Emergency/First Aid Kit: No one likes to think about the worst, but it is best to be prepared. A first aid kit can come in handy in a variety of scenarios and can be stored neatly in your trunk space.
There are so many options that you can add to your vehicle to customize it as your own. You can check out our Parts department for special deals or inquire about options.  
---