The Tour of Walla Walla cycling weekend has become a Spring Classic of the road racing schedule. After last year's cancellation, over 300 participants have registered for the race of four stages over three days in the beautiful and iconic Walla Walla Valley.  The race garners all manner of out of town guests (about 450 expected) in the form of racers, their families, and friends, making it the perfect time to share with everyone what makes our community so great.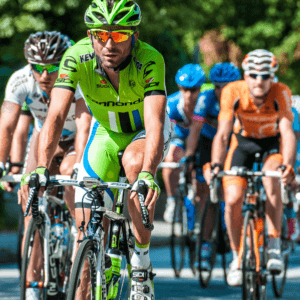 Our favorite restaurants, wineries, and galleries are not the only spaces to be shared, we must also share the roads.  Driving with cyclists can be confusing and dangerous. Here are some tips on how to share the road with our road riding friends.
Space

. Although many sources will say to give cyclists 3ft. I think it is safer to give about 5ft. Imagine the rider is tipping towards you, give them that much room to pass.

Check Your Driver's Side Door

. Like the rule of looking both ways before you cross the street, you should check behind you before opening your driver's side door, as not to open it into the path of an oncoming cyclist.

Keep Your Phone Put Away

. Washington has a law barring anyone from touching their phone while operating a motor vehicle, abide by it! Split seconds of distraction can swerve your car's driving path, and it could run you right into a cyclist! (Plus it is Honda's Distracted Driving Awareness Month!)

Avoid the Horn…and Negativity

. Don't assume the worst in those you are sharing the road with.  No one cyclist is out to get you or deliberately make you late. There is also no reason to spook someone by laying on the horn in your rage. Be kind to each other!

Make the 'Right" Right Turn

. Be sure to check your right side when making a right turn as not to clip a cyclist who might have snuck up beside you in the bike lane. Some Honda vehicles have the

Lane Watch

feature, where the camera will show the right side when making a turn. Perfect for this type of situation!
Hopefully, we can make this year's Tour of Walla Walla as prosperous as ever, and encourage people to visit our beloved town. With these tips, we can maintain the safety of drivers and cyclists alike.
---