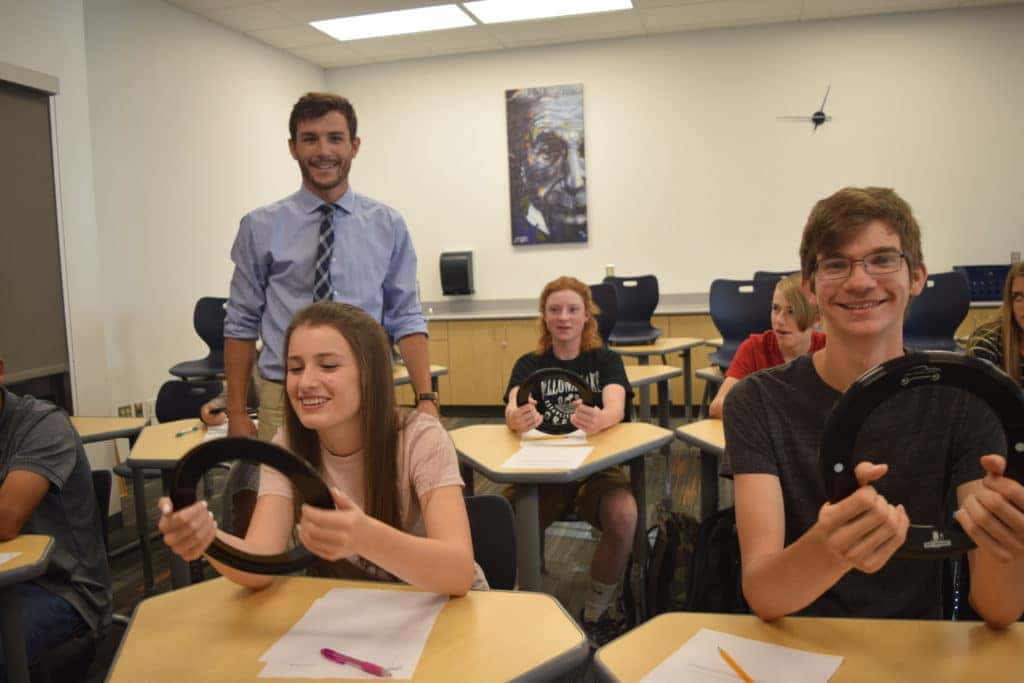 At the start of the 17-18 school year, College Place High School launched a Driver's Education Program. Once a standard elective in all high schools across the nation, it has mostly been removed from over half of all schools due to liability and budget cuts. By cutting these programs from the school day, many teens are waiting until they turn 18 so they can skip the class and cost to simply take the written and driver test at the DMV with little time behind the wheel and no formal classroom training.
At College Place High School, we are committed to doing school differently and adding Driver's Education to the curriculum is one way we are doing this. Having a Driver's Education Program was the vision of the School Board while planning for the new high school.
Creating the vision for the program was a great concept, the challenge came in finding the right instructor and the vehicles necessary to execute the program. Enter newly hired math teacher Austin Henderson and Walla Walla Valley Honda.
Mr. Henderson was hired as a new graduate of Washington State University and has spent several weekends over the summer in Bend Oregon attending one of the nation's most rigorous training programs requiring 130 hours of instruction to become certified to teach the driver's education.
In addition, over the summer, District staff started conversations with Walla Walla Valley Honda owner Blake Underriner. At the first meeting, Mr. Underriner committed to providing 2 vehicles each trimester for the program. The generosity and working relationship with Walla Walla Valley Honda has been amazing and we are in such gratitude for this community partnership.
The new class which is offered each trimester is expected to have 85 students with a cost of $250 per student.  This is almost one half of the cost to attend private driver's education training.
---