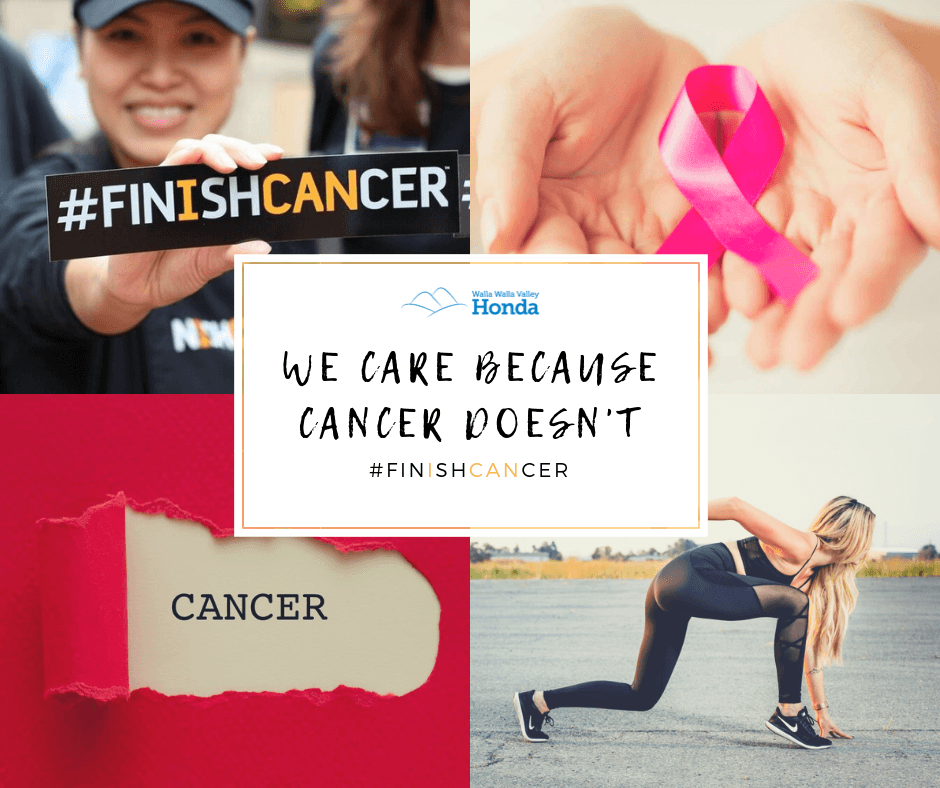 Walla Walla Valley Honda Donating to #FinishCancer
Walla Walla Valley Honda is partnering with Providence St. Mary Foundation for the 2018 #FinishCancer Fundraiser
College Place, WA. August 2018 Walla Walla Valley Honda is partnering with Providence St. Mary Foundation for the #FinishCancer fundraiser. During September, for every new and used car sold $75 is donated to the #FinishCancer initiative. The donation goes to ensuring high quality care that is uncommon in rural America, with levels of excellence on par with renowned national centers.
Donations through Providence St. Mary Foundation can help ensure exceptional local cancer care continues, close to home. Contributions are invested in equipment and new cancer care technologies as they emerge so medical staff can bring the latest treatments to our community. Gifts also make possible support groups and preventive strategies to help patients live through and beyond cancer, such as a cancer survivorship clinic.
The fundraiser continues through September and all vehicle sales qualify. The #FinishCancer initiative helps those fighting and their families remember that they have their communities support.
Walla Walla Valley Honda doesn't fit the mold of a traditional dealership, and you will not find a stereotypical dealership experience here. Rather than do "what has always been done" in dealerships, we build our store's experiences around the awesomeness that car buying should be.
---