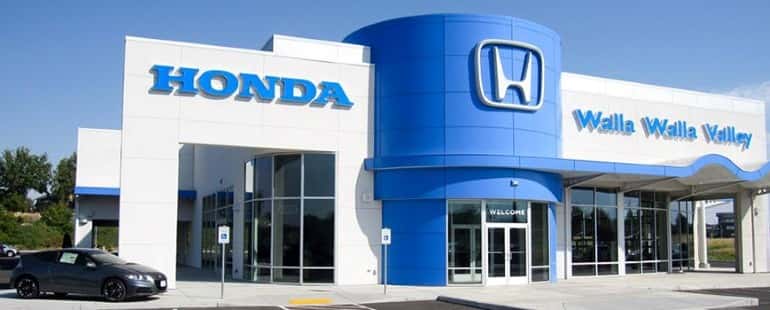 College Place and Kennewick drivers will be thrilled to learn that Walla Walla Valley Honda was nominated for Business of the Year. We've always placed our customers first, and we were delighted to see that the qualities we've focused on have made us such a valuable part of the community.
The Business of the Year Award
The 2015 Business Awards Showcase selected businesses from the community that have stood out among all others, with a presentation ceremony taking place at the Walla Walla Valley Chamber of Commerce. The Chamber of Commerce has been committed to assisting the community since 1875, and is currently composed of 700 members representing more than 10,000 employees throughout the area.
At Walla Walla Valley Honda, we were honored to be among those singled out for praise. Awards like this are always valued, but we understand that they really represent the appreciation of drivers in College Place, Kennewick, and the surrounding communities. For that reason above all others, we were overjoyed when the news of our nomination came in.
What Makes Us Different?
Walla Walla Valley Honda is not a traditional dealership — we always put the customer first to ensure that area drivers get the vehicle they deserve.
At all times, Walla Walla Valley Honda team members follow our Principles of Awesomeness:
Pricing Promise: The sticker price is exactly what you pay, so no need to worry about negotiating, extra charges, or hidden fees.
Money Back Guarantee: If you change your mind after purchasing, we'll refund your money. Just return the vehicle within three days or 300 miles.
No Pressure, Non-Commissioned Sales: Our sale team is on salary, so they have no incentive to push a more expensive vehicle on you.
Trade-In Guarantee: Whether or not you bought from us, we'll appraise your vehicle right on the spot and give you a check.
24/7 True Availability: Email us, tweet us, phone us, or send a Facebook message — we're always here to help.
Visit Walla Walla Valley Honda Today
We always welcome new guests to our Honda dealership in Walla Walla Valley, so be sure to come down for all of your automotive needs, or contact one of our friendly and experienced team members for more information.
---