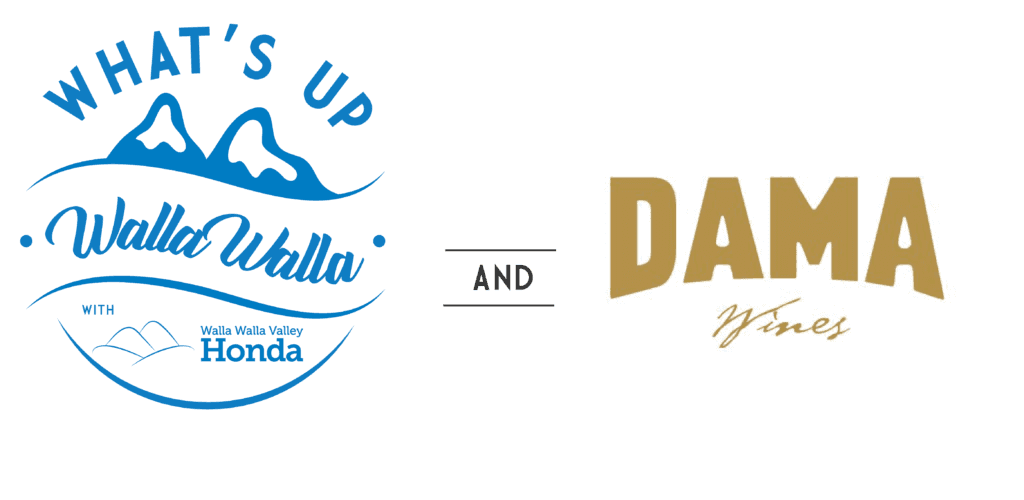 Welcome to the first ever What's Up Walla Walla with Walla Walla Valley Honda. Each week, a local winery, tasting room, restaurant, or any other cool Walla Walla Valley area activity (not only limited to food and drink) will be experienced, reviewed and then posted on the Walla Walla Valley Honda blog and social media platforms. We hope to help spread the word about many of the awesome businesses that thrive in our community.
With over 140 tasting rooms, wine bars and wineries in the Walla Walla Valley, there is no shortage of wines to try. We decided to use DAMA Wines as the first installment in the What's Up Walla Walla with Walla Walla Valley Honda review series.  Who knows, the next few weeks might just be the perfect time to help map out what to taste during Spring Release Weekend (May 5-7th, 2017).

About DAMA Wines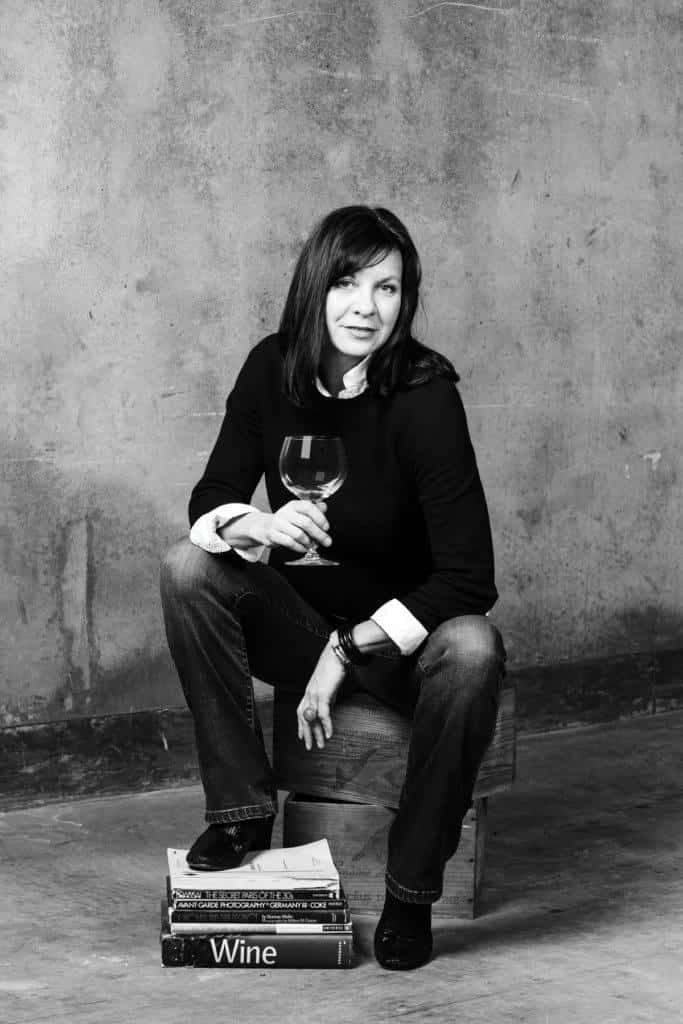 DAMA Wines got its official start in 2007, with woman winemaker Mary Tuuri Derby and friend Dawn Kammer. The brand quickly became known for creating enticing, award-winning wines that maintained their air of accessibility.  When Dawn moved away in 2012, her part in the partnership was passed on to lawyer and businesswoman, Judith Schulman.
Since then, Mary and Judith have worked to develop DAMA's brand from boutique winery to a power brand known for their flagship wines. Their unique labels celebrate women and art, aptly coupled with the quote from Mae West, a pioneering advocate for sexual transparency and crusader against censorship.  
The Tasting Room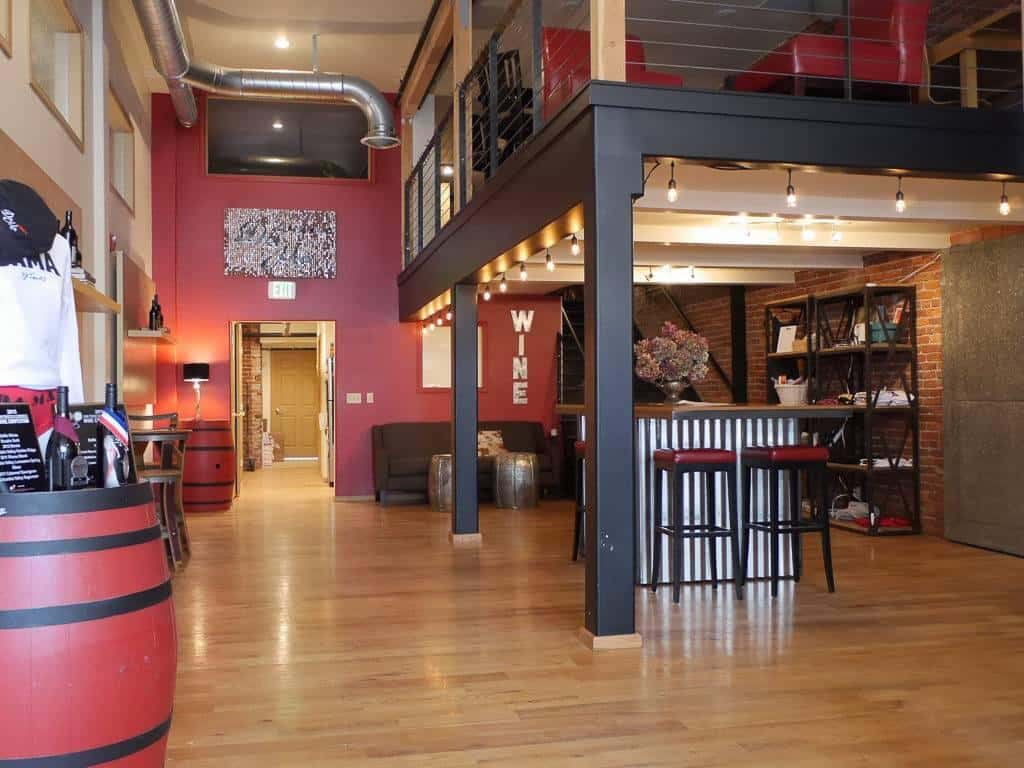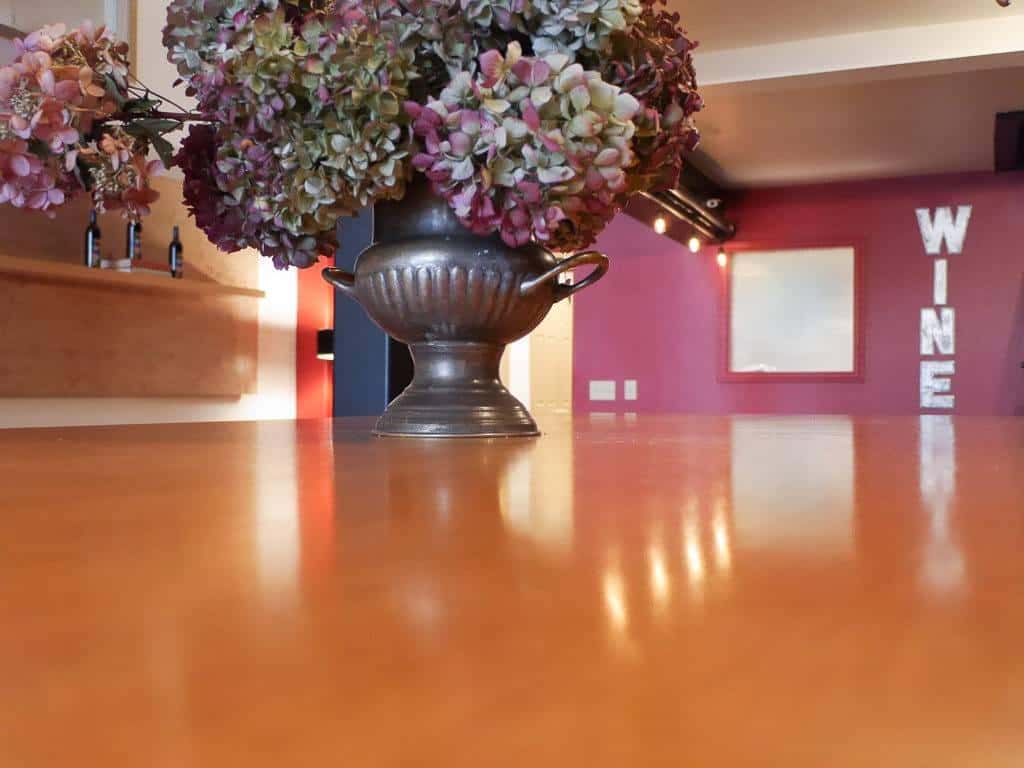 Nestled next to Bacon and Eggs on Main Street (51 E. Main Street, Walla Walla to be exact) is DAMA's tasting room. An space that has the room to accommodate about 40 people with bar type seating, one large table, a few couches near the windows and an upstairs lounge type of area. It is a comfortable space perfect for tasting their "dangerously beautiful" wines. Being on Main Street in downtown Walla Walla, allows for easy access to restaurants, shopping and other attractions after tasting.
Wines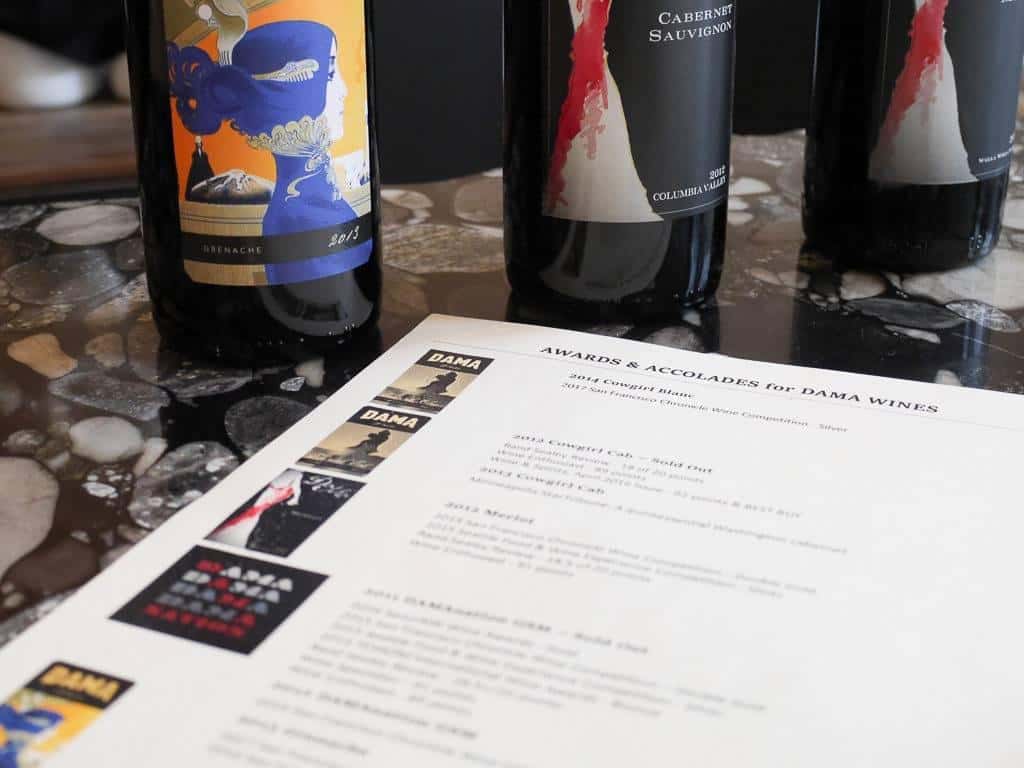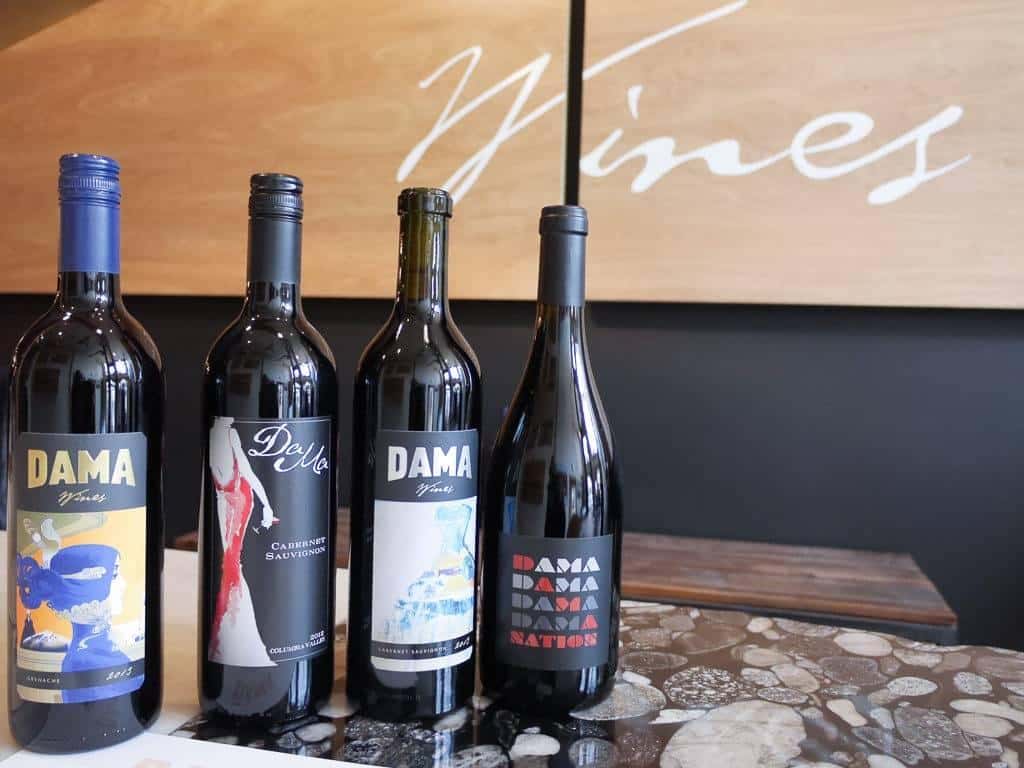 The tasting menu currently includes 5 wines whose accolades include:
2013 Grenanche

2016 San Francisco International Wine Competition Bronze

2017 San Francisco Chronicle Wine Competition Best of Class.  

2012 DAMAnation GSM

2016 San Francisco Chronicle Wine Competition – Silver.

2012 Merlot

 

2015 San Francisco Chronicle Wine Competition – Double Gold

2015 Seattle Food & Wine Experience Competition – Silver

Rand Sealey Review – 18.5/20

Wine Enthusiast – 91 points
2012 Cabernet Sauvignon

Wine & Spirits Year's Best Cabernet and Blends – 92 points

2016 San Francisco Chronicle Wine Competition – Silver

2016 San Francisco International Wine Competition – Gold
Slated for Spring Release, is a Chardonnay, Rose, Tempranillo, and Merlot.
Moving Forward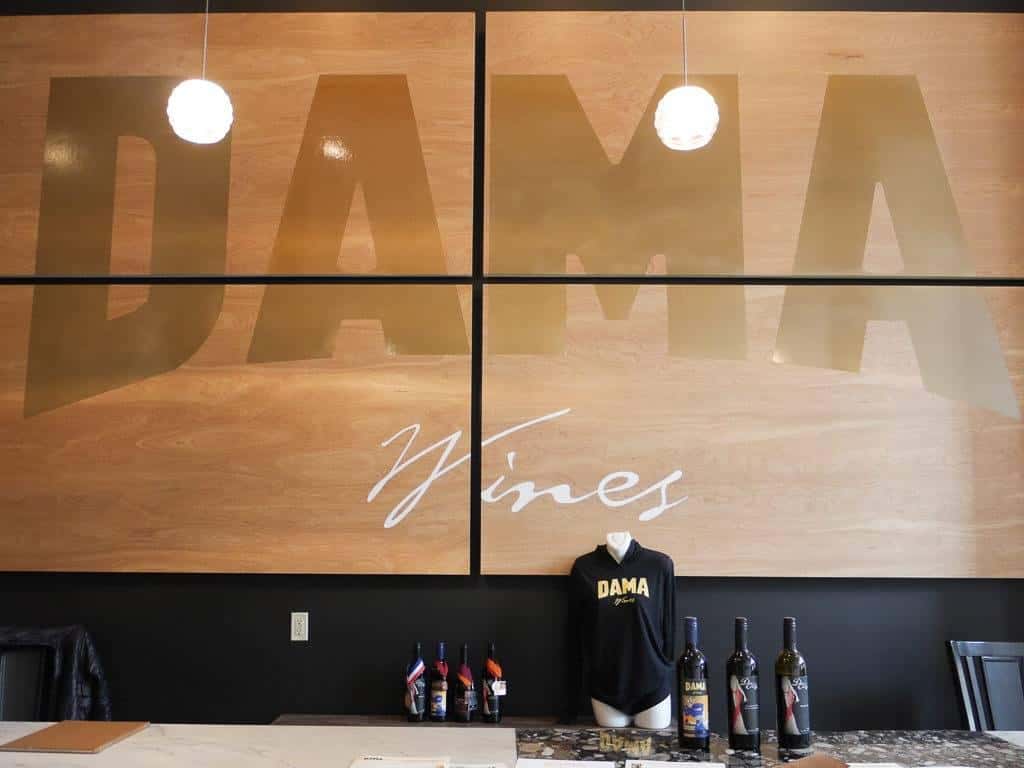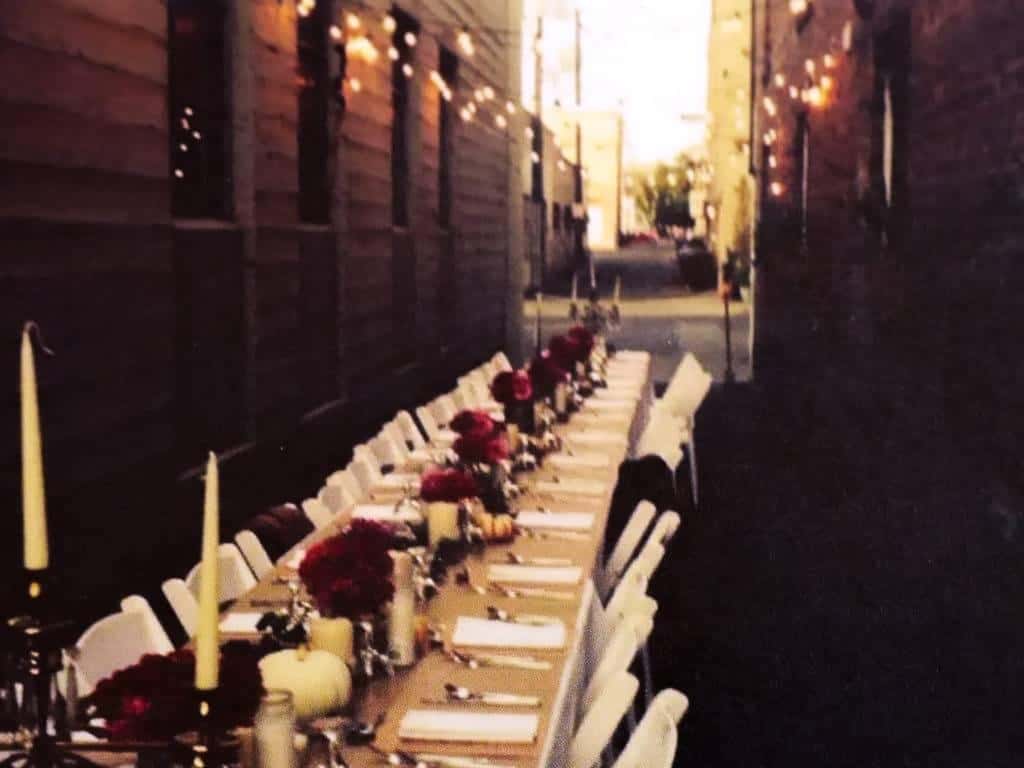 2017 is DAMA's 10 year anniversary, and with the release of some new wines also comes the continuation of their Dinner Series.  The next is tentatively planned for July, with a gala type of dinner planned for the fall.
Much like the description of the wines, DAMA is an easily accessible tasting room that is worth the time while in downtown Walla Walla. It has all the amenities of large winery, including a wine club, without becoming buried under a large amount of guests.  In the tasting room, you never feel like you are rushed, and the staff can give you their complete attention.  Which is great, because the staff really knows about their wine (and just about everything else) and have plenty of knowledge to share!
I encourage anyone who is looking for a good tasting room experience, be it your first or hundredth, to give DAMA Wines a try.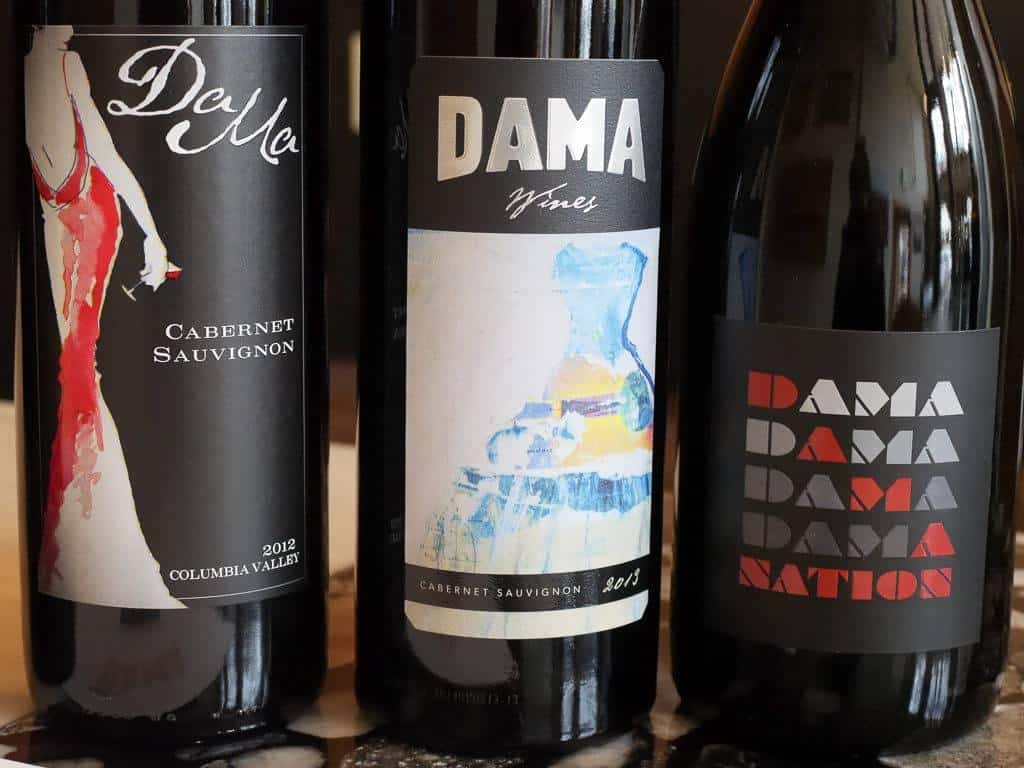 ---